Writing. ​Resilience. Let's face it: the two are linked.
We've learned a lot about resilience since March, but frankly, writing a book — and a book proposal — always takes resilience.
Here's an example.
Sebene Selassie was a 2018 Book Proposal Academy graduate who landed her book deal a few months after the academy ended.
She had tried to write a book proposal on her own when she joined the academy.
It took resilience to bring it all together (and a little direction, structure, and cheering, not gonna lie).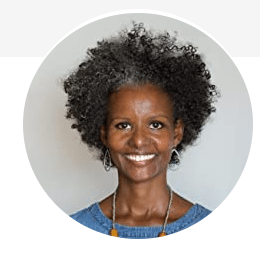 But, even after landing a very nice deal, her work wasn't done.
The challenge? Now she had to learn how to write a book.
Seb was a strong writer to begin with, and a good thinker.​ But a book is a marathon, not a sprint.
Finding her resilience, learning how to write the book, sticking with it – that's how she did it.
Her book, You Belong: A Call for Connection, officially publishes on August 25th, a few short weeks away. YESSSSSSS!
IMHO, this is a major turning point for Seb's career as a teacher and thought-leader. Her perseverance was 1000% worth it. I couldn't be happier, or more proud.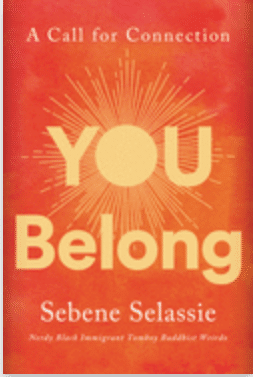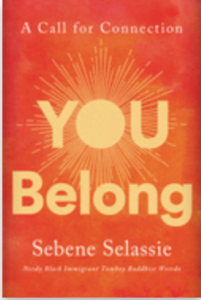 That's why I'm SUPER EXCITED to introduce you to another four 2020 Book Proposal Academy graduates.
Because I know, intimately, their potential to land book deals. I know their resilience. And I know how profoundly they've transformed since BPA began.
Let them inspire you. (Next Book Proposal Academy starts Sept. 17, 2020.)
---
Colleen O'Mara-Diamond
Writer & Entrepreneur
IG: @colleenomara08
www.colleenomara.com
BOOK PROJECT: Raw Diamond: From Love and Marriage to Addiction and Divorce in the Neil Diamond Family details the two tumultuous decades that O'Mara-Diamond spent married to her college sweetheart, the beloved nephew of American singer/songwriter, Neil Diamond.
WHO SHE IS: Colleen O'Mara-Diamond has published short stories and poetry in literary journals, and been a repeat featured reader at literary salons on Los Angeles' Westside. As an entertainment journalist, she has published in the Los Angeles Times, MovieMaker Magazine, and the Santa Monica Observer.
She co-founded the award-winning PR, marketing, and social agency, Hype at age 27, and, in 2017, launched her own health and wellness brand, The Yellow Nest.
Colleen was determined to tell her story, her way. But, in the past several months, she had to merge households with her partner and his daughter, shuttle between Mar vista and Ojai, California, all while learning to work from home and run school from home for her two tween-aged sons.
Challenging.
But after a seven-year battle in divorce court, ​nothing, not even a pandemic, was going to stop her from getting her proposal done, and her memoir written.
---
Megan deBoer
Financial Wellness Coach
IG @tendedwealth
www.tendedwealth.com
BOOK PROJECT: Megan's first book, Worthy of Receiving: Transforming Our Capacity to EARN From the Inside Out, illuminates and helps to heal the emotional wounds at the root of under-earning.
Aimed at self-employed people, this book provides compassionate yet practical guidance to ensure lasting financial vitality and success.
WHO SHE IS: Megan lives with her husband and two daughters, aged 16 and 19, in Portland, Oregon. She sheltered-in-place in their urban farmhouse surrounded by fruit trees, garden beds, and chickens.
Megan's book aims to radically transform self-employed people by addressing both the practical and emotional layers inherent in their relationship with money.
Megan is passionate about earning as both a reflection of, and a gateway to, a more fulfilled life. She became a certified Financial Recovery Counselor in 2013 after witnessing the challenges unique to small business owners –and going through a profound financial transformation herself from under-earner to her family's main provider.
Today, she helps people around the world to reclaim their wealth and expand their earning potential.
Now she's poised to reach so many more people with her eye-opening and practical book.
---
Tammy LaDrew
Transformational Coach & Guide
www.featherstoneinstitute.com/
BOOK PROJECT: Uncharted Territory: A Guide for Navigating Change, Challenge, and Chaos serves as a companion and compass to help people navigate life's inevitable –and often unexpected–turmoil with courage, curiosity, compassion, dignity and grace.
WHO SHE IS:  After being hit by lightning in her late teens, Tammy LaDrew saw how few people were aware of their own energy systems and the world of consciousness.
Ever since, she has been investigating the intersecting realms of awareness, indigenous wisdom, energy, and meditation practices. Today, she helps people liberate themselves from their conditioned ways of being, and teaches them way-finding skills so that they can live, embrace and express the fullness of their potential. 
Tammy spent Book Proposal Academy on a mountainside in Panama, caring for her elderly father on his farm.
With so much knowledge and experience at her fingertips, she struggled to narrow down her offering into just one book, and to keep her focus while the world turned upside down. After two or three course-corrections, Tammy found the perfect message and methodology to offer readers. She also found her writing flow.
That's gold.
---
Carol Cox
Founder, Speaking Your Brand
IG @carolmorgancox
LinkedIn: Carol Cox

BOOK PROJECT: From Speaker to Thought-Leader: Go Bold with Your Message, Grow Your Audience, and Transform Yourself. More women are starting businesses, taking on leadership roles, and running for office than ever before. But they soon discover that the voice that's considered the authoritative expert is male.
We need a feminist approach to public speaking that identifies the cultural forces that keep us silent, that helps us to consciously choose diverse women's voices, and that challenges the status quo.
It's time to break free from the masculine leadership approaches we've been unwittingly following, and grow into a new feminist framework to expand how we speak and how we lead–with intention, vulnerability, and connection.
WHO SHE IS: Carol's business, Speaking Your Brand, had to do a fast pivot when COVID hit. She provides women entrepreneurs and leaders with messaging strategy and communications training, so when speaking gigs disappeared, she had to think on her feet.
Luckily, as the host of the weekly 5-star rated Speaking Your Brand podcast, and a Democratic political analyst on TV news, she's really good at that. She came into BPA with a book idea about feminist speaking, but the pandemic has her thinking about helping women become thought-leaders, too.
Silver linings!
---
Check out profiles in a previous post (and maybe I'll see you in BPA soon?)
Yours in books,
Joelle