It seems like we're constantly torn in multiple directions. Distractions abound — busy home life, demanding work, endless to-do lists, the social scroll.
How in the world can we get to big projects like writing a book in these conditions?
Recently, a fellow writer invited me to housesit in Portland for a week.
I knew it would be a challenge to clear my schedule but I decided to take on that challenge. Even if the trip turned out less than perfectly, it would be worth the effort.
Responsibilities can deplete our bandwidth and squeeze our creative time down to nothing. 
That's why I wanted to prioritize getting away from my "normal" to focus on my own writing.
Sure enough, my first few days in Portland were all client work.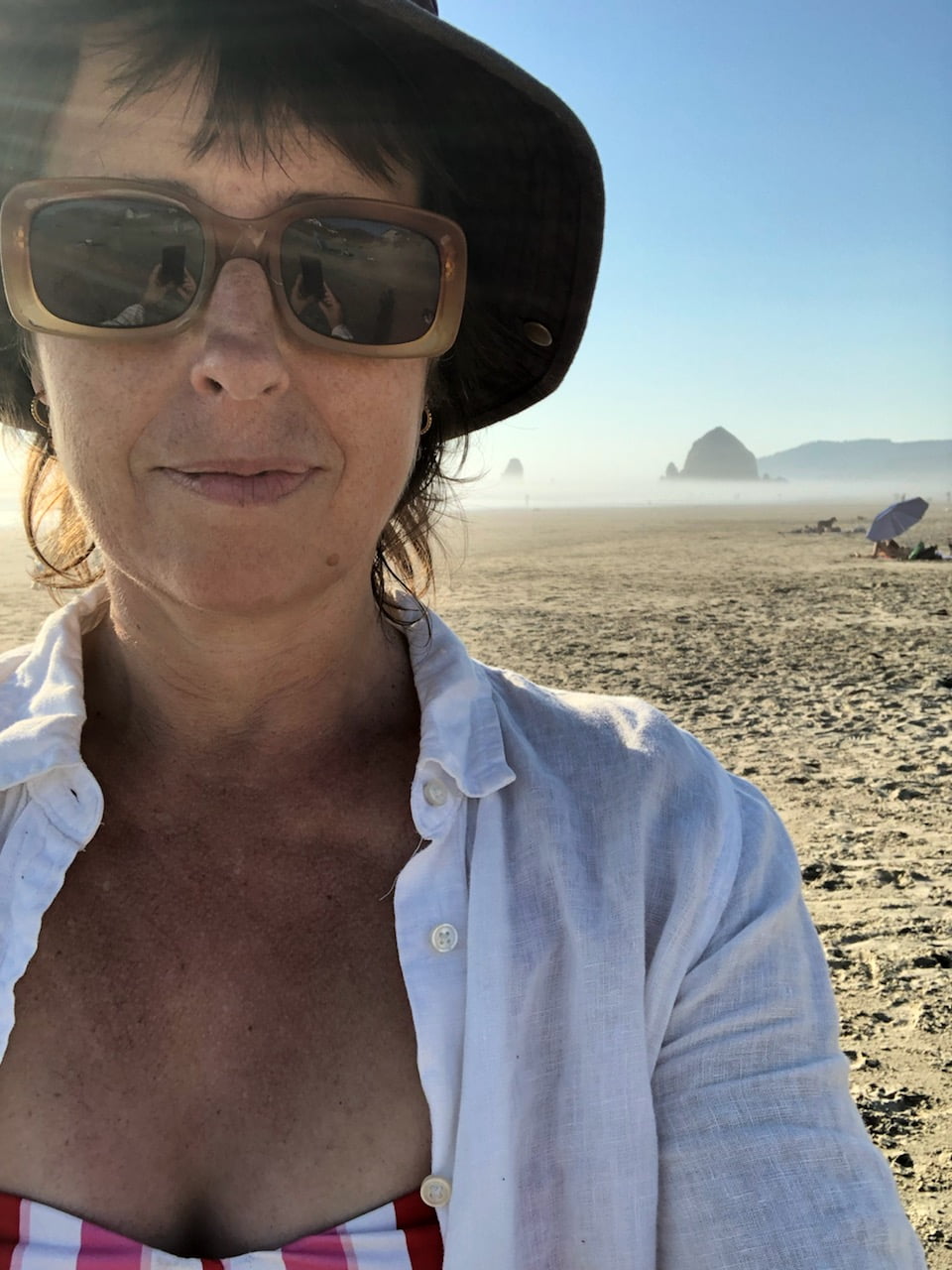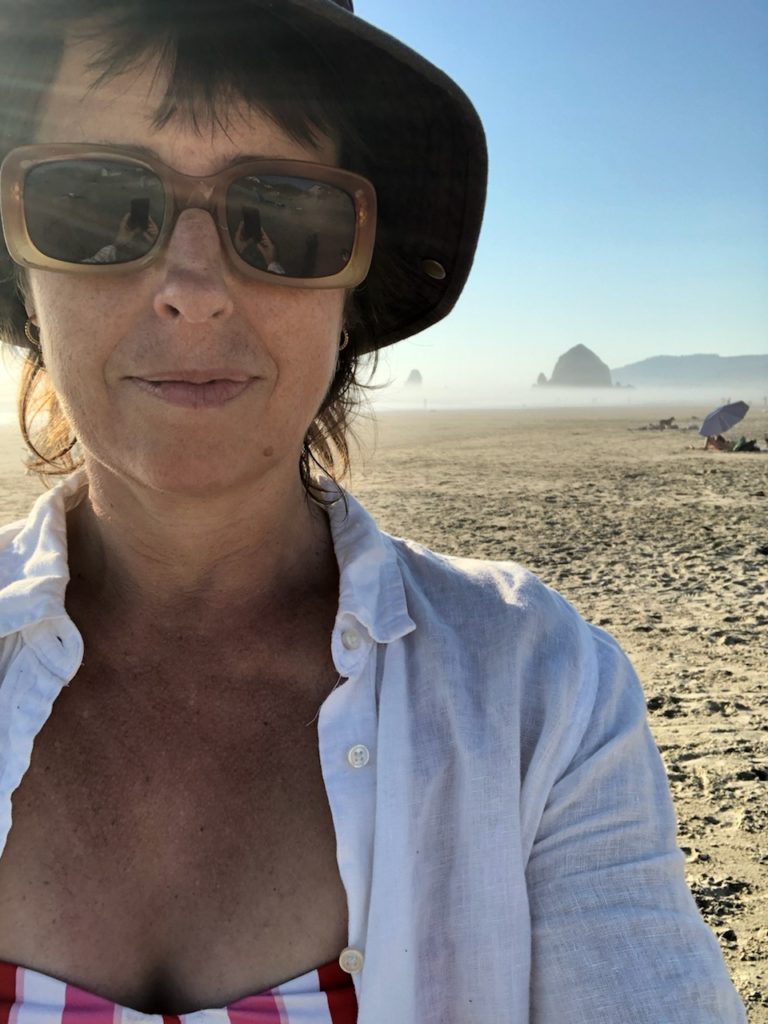 To complicate things even more, just as I was pulling out my own manuscript, the Pacific Northwest experienced a record-breaking heatwave – 115 degrees! For three days in a row!
Even sitting in front of a blasting A/C, I could not work. I had no focus.
I cut my losses and fled to the coast, two hours away. At least I could enjoy some natural beauty, which also helps to refill my tank. 
Although my trip was imperfect, I did learn some important things.
So, here are a few quick tips for planning your own mini writing retreat.
Even though I did far less than I wanted to, I did work and it was helpful.
Knowing what to expect (and not expect) will help you create strategies for managing your precious time away.
Tips, Tricks, and a Disclaimer
#1 Setting is important
WHERE you are is important — the building (house, apartment, rental, etc.), but it takes time to figure out your idiosyncratic needs. 
So, if you don't yet know how or where you work best, start with some basics: privacy, a desk or table, and a good chair.
You want to find a space and a set-up that suits you.
And, it might surprise you! You might need noise and activity; you might need to be curled up in bed with your laptop after midnight.
Stay open to discovery.
#2 Things may not go according to plan
Once you discover your concrete, day-to-day needs and interpersonal boundaries, allow for the possibility that things might go awry. 
I did not plan to swap NYC for an even hotter city, but that's what happened.
My work-around? The heat was so intense that I firmed my resolve to work in the early mornings before things were unbearable.  I didn't want to miss a minute.
What work-around will you come up with?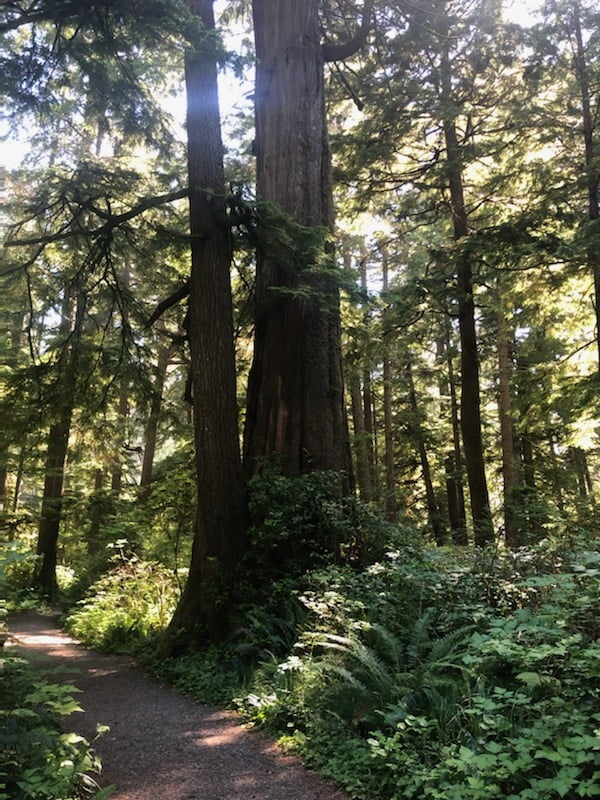 #3 Establish a routine as quickly as you can
When you transition from your known routine to an unknown one, you may feel out of your element for a day or so. This is normal. 
You may also feel pressure to be productive right away.
Let the dust settle.
If you are used to being busy with responsibilities, don't push your creativity at first. 
Creativity is best approached from the side. If you need to push, push for a new routine instead of for incredibly productive days.
A retreat is as much about tuning in to your project as it is about churning out pages.
"Tuning in" might not look very productive. It might be a process that unfolds.
Your new routine will help ease your anxiety while also giving you the necessary space for creativity to flourish. 
For me, I was up early to take a walk through the beautiful neighborhood and arrive  at the local coffee shop by by 6:30 a.m. ready to write.
#4. Get into "morning pages" 
For me, "ready to write" meant "write my morning pages."
The idea is simple — and first made popular by creativity guru, Julia Cameron—free-write three messy pages first thing in the morning. 
This is not practical writing. It's a brain dump. It's pages that you don't look at ever again (I mean that). 
Morning pages give you permission to get out whatever is cluttering your brain. 
I was stunned by how much I wanted to be doing anything else except morning pages. Hmmmmm.
I had to write through my desire to make lists, check tasks, and do chores. 
I had to reassure myself that I wasn't being lazy or procrastinating.  
I was working around an inner pressure to escape the freedom before me. (Humans are so complex!)
I was preparing my mind for fresh ideas.
But, the rewards were immediate. 
My mind DID open to new ideas, new flow, and new insights. It was a simple exercise that worked.
#5. Read a book for two hours every day
Being on retreat means filling your creativity tank. To help with this, plan on reading. A book. A book that you hold in your hands.
Reading from a book with actual pages refocuses and resets your mind — this is the purpose of your retreat.  
Put away the screens, phones, and e-readers. Leave your devices in another room.
Do not scroll anything.
You might bring two or three books with you (no more). Books that relate to your genre, topic, or even your writing style are a good choice.
Don't have time to pack a book?
No problem. It can also be inspiring to visit the local independent bookstore. Inspiration is all around you. 
Earmark at least two hours a day to read a book and enjoy being inspired by someone else's brilliance.
#6. Do some physical movement every day
Filling up your tank doesn't only have to be a mental activity. 
Set aside 30 – 60 minutes every day to move your body. 
This could mean taking a walk, riding a bicycle, doing yoga or having a personal dance party.
Give your body a chance to move out any stagnation or frustration. 
Exercise helps improve your focus and clear your mind.
Cardio or yoga will give you a chance to breathe deeply, and that extra oxygen is fuel to your brain, which will boost your creative flow. 
FINALLY, *a disclaimer*!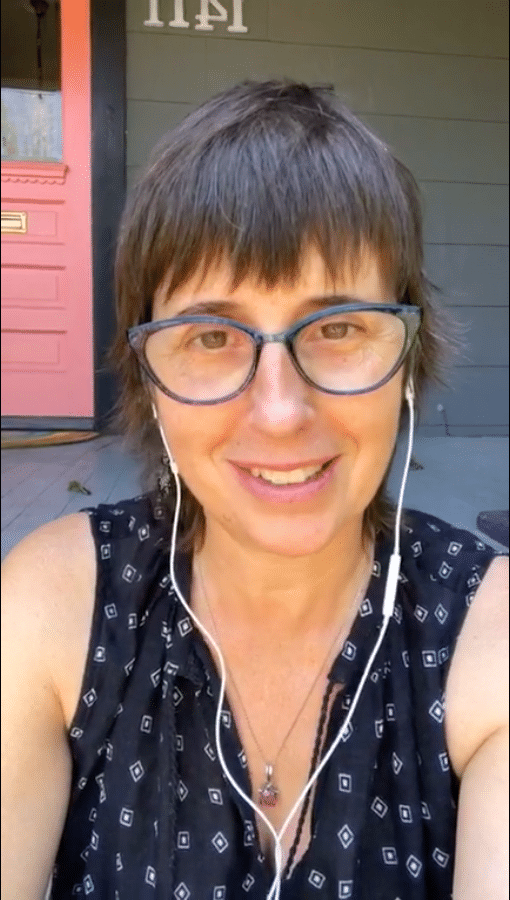 Know that on your mini-retreat you are not aiming to write your most remarkable work.
You're simply carving out space for creativity to find you. 
That is really important! 
There is power in setting aside 3 or 4 hours a day for 3 or 4 days in a row just for YOU and your creative project.
This alone can help you write good pages and make surprising discoveries in your work.
But it's a process. If your normal life is extraordinarily busy, demanding, or just not oriented towards your project, finding your creativity again will require an adjustment period.
Retreats are a time to nourish your creative process and thrive! 
They are 100% worth the effort.